In over 32 years of business the Aga Exchange has installed or renovated over 2000 Aga cookers all over central and southern England. We have also travelled as far as Belgium, Holland and France in the past.
Our prices include free delivery and installation within 50 miles of our premises in Bere Regis, Dorset BH20 7JZ. We can travel further and will quote for extra mileage.
We deliver and install all of our Aga ourselves using our qualified engineers who have over 25 years' experience between them.
We can offer a same day exchange service on your Aga Cooker, or on re-enamelled parts for a section of your Aga Cooker e.g. top plates, lids etc. We can supply replacement gas burners for all Aga Cooker models.
Location: We are conveniently located in Bere Regis where the A35 and A31 meet. Click for a Google Map and directions.
Opening Hours: We are open Monday - Friday 8am - 5pm, and Saturday 9am - 4pm.
Why not come and have a look at our showroom and see what we have to offer. We have a 2-oven model in our showroom converted to run on electric which we use for demonstration.
We always have a large range of Aga Cookers on display that have been fully reconditioned and re-enamelled ready for immediate installation. We also have used Aga cookers in almost perfect condition. The front plates on these Aga cookers are in their original enamel supplied with a new top and lids.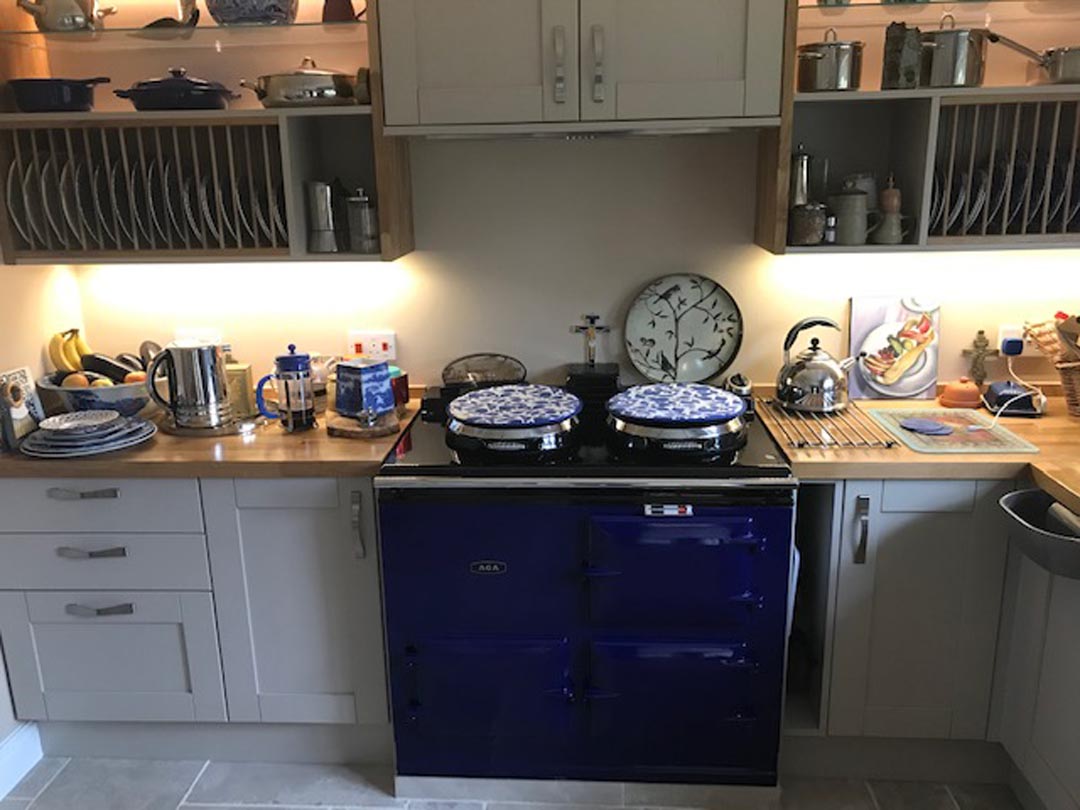 2 Oven Pre-74 Aga cooker re-enamelled in Royal Blue, fully refurbished, running on electric using the Electrickit system supplied and installed by our own engineers.
Now is the perfect time to convert your Aga to run on Electricity. In Q1 of 2023 a record 47.8% of the UK's electricity supply was generated from renewable sources, primarily onshore and offshore wind generation.
The Aga Exchange can convert your oil or gas fired Aga to electric using the ElectricKit System. These our professionally fitted conversion kits which do not need servicing and can be time controlled. Please click here for more information.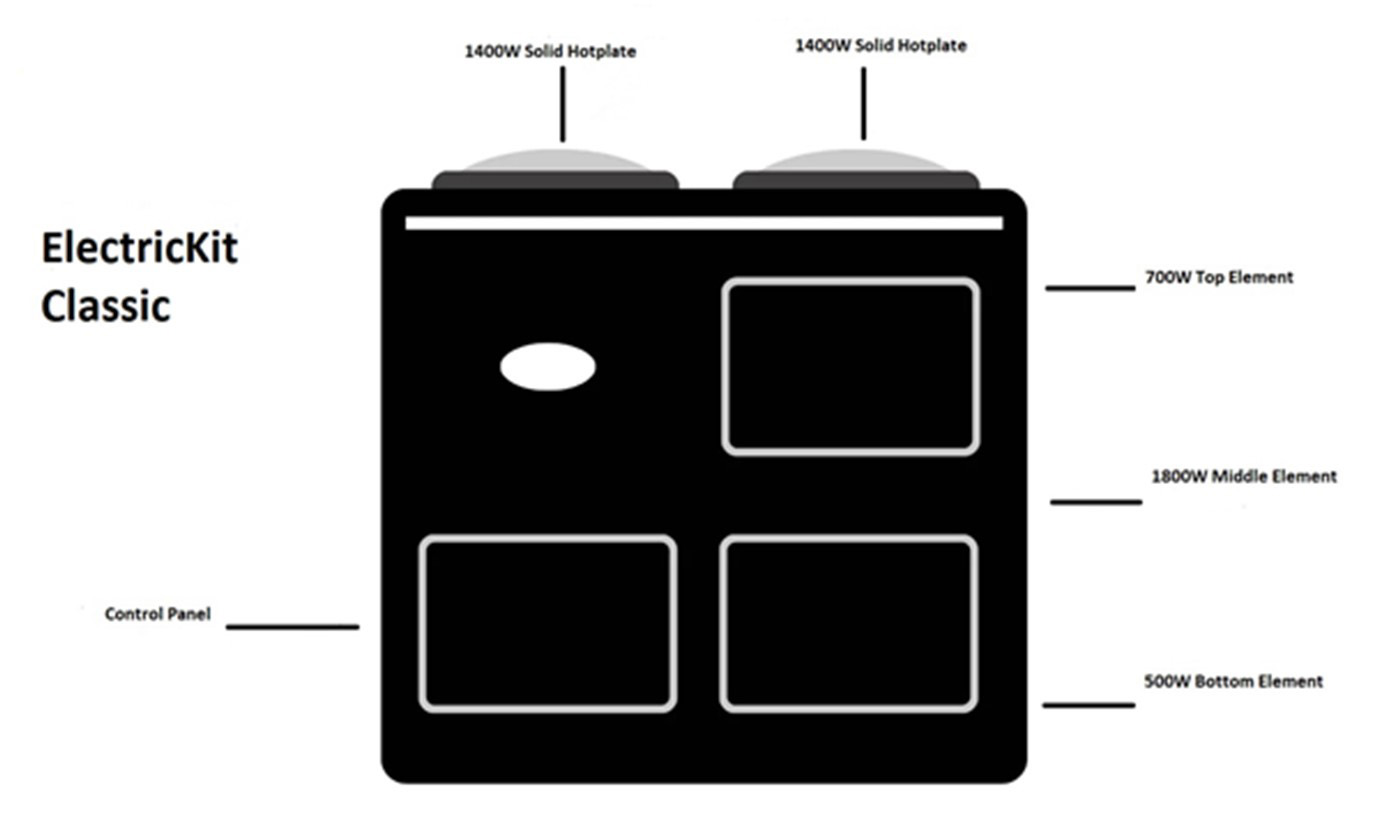 Come and see our New updated Electrickit Classic Aga Cooker in our showroom